---
The Vinh Moc tunnels and a US Navy recruiting slogan (05 nov 15...06 nov 15)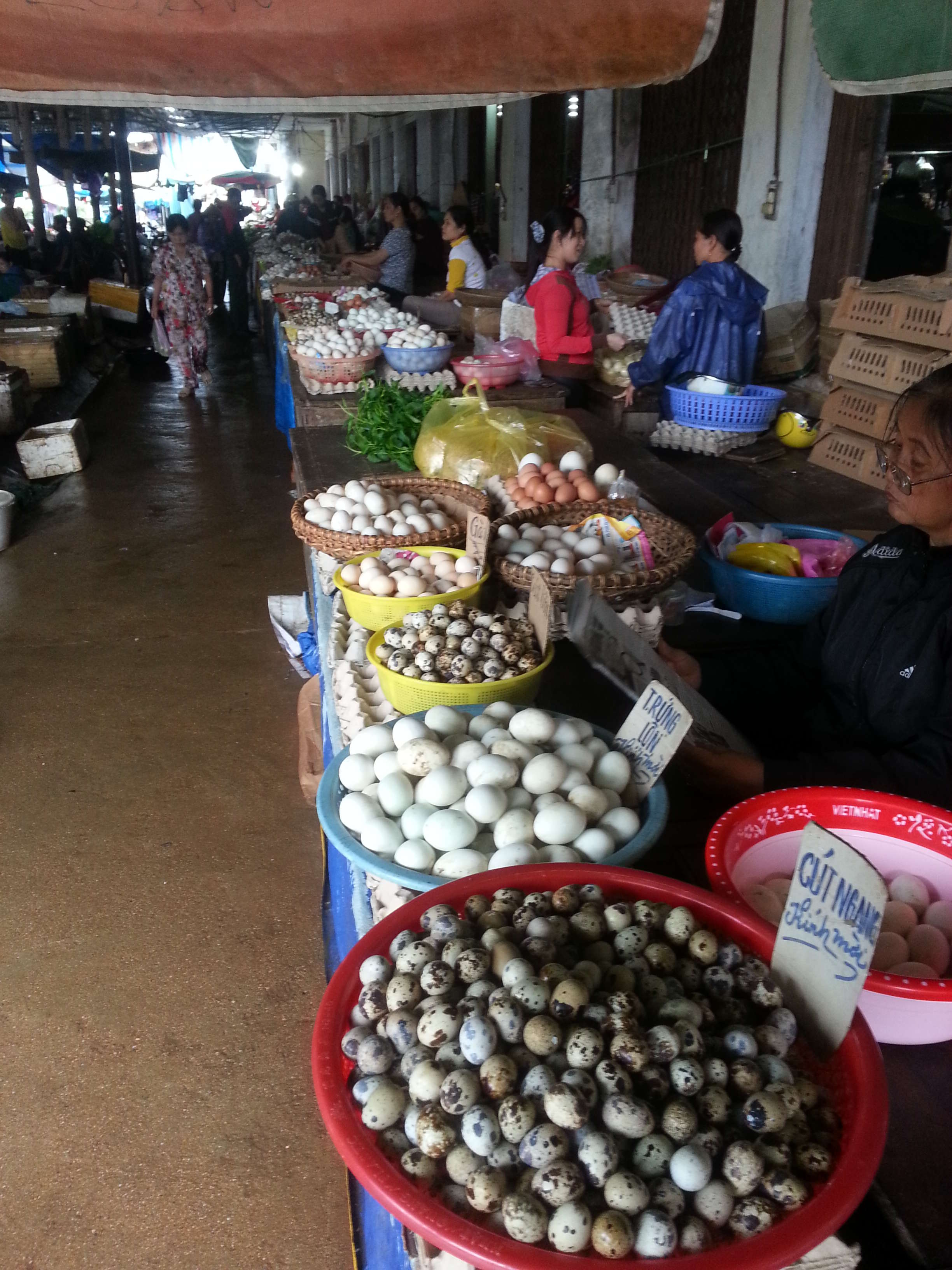 I've discovered that, by heading south, I've ridden back into the rainy season. I got soaked yesterday on the Ho Chi Minh road, which has little shelter, from Phong Nha to Ben Quan, where I turned left to get onto QL1A, then right into Ho Xa, the nearest town to the Vinh Moc Tunnels. Long story short, an entire village moved underground for the duration of the war to escape shelling from the US Navy - a global force for good.
It kept raining next day, so I took a taxi to the tunnels. Fascinating.
The Lonely Planet guide says it costs 20,000 dong, and you get a guide. So in fact, it costs 40,000 dong, and you don't get a guide. It was better to explore the tunnels alone - I was able to think about what I was seeing. This being Vietnam, there was a steep slope, which, because it was wet, was slippery, and you might have got trapped at a lower level. The authorities are not as paranoid about being sued as they are in Western countries, which makes exploring more interesting.
The tunnels are dug into what appears to be limestone, with some concrete and wooden reinforcing, like a coal mine. There are several levels. There are little rooms off to the side, with labels in English - "family room", "meeting room", and "maternity ward", with waxwork people, in an attempt to make you feel what it was like. There are a few electric lights, but not too many, so you get an idea of how dark it was without electricity.
The tunnels are all about 1.5 metres high, so I was bent down the whole time.
The picture is of the market in Ho Xa. There are about ten different kinds of egg.
The weather isn't predicted to get better for two more days, so I'll just stay in the hotel (Ngoc Suon, 250,000 dong) and drink beer.
An English couple on touring bikes appeared in the hotel. We have also seen two other bike tourists. I've seen more of these in Ho Xa in the last two days than in the whole of the rest of my trip. I'm glad of their company - I get bored easily when stuck by rain. I visited the Vinh Moc tunnels again with them, discovering that I'd missed the third level, 30m underground. I also noticed the airshaft which the villagers created after a "drilling bomb" failed to explode, and we met a man who'd lived there when he was eight.
---
Back
| | | |
| --- | --- | --- |
| Portland | | London |